Publication:
Tratamiento del cáncer de próstata con braquiterapia de alta tasa de dosis exclusiva o en combinación con radioterapia externa. Experiencia y toxicidad a corto plazo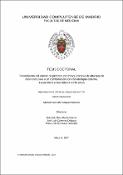 Files
Advisors (or tutors)
Editors
Publisher
Universidad Complutense de Madrid
Abstract
El cáncer de próstata representa un grave problema de salud en el mundo occidental. En Estados Unidos es el cáncer más común en hombres después del cáncer de piel. Se estima que a uno de cada seis hombres se le diagnosticará la enfermedad en el transcurso de la vida. Se presenta en hombres mayores, cerca de dos tercios de los casos se presentan a partir de los 65 años y es raro antes de los 40 años; la edad promedio al momento del diagnóstico es de 67 años. En España, en el año 2012, en varones acontecieron 205.920 muertes, de los cuales 6.045 fueron producidas por cáncer de próstata (2,93%), siendo la séptima causa de muerte más frecuente en hombres. Constituye el tercer tipo de cáncer que causa más muertes en el varón español. Entre los 55 y 84 años, se diagnostica la mayor parte de los cánceres de próstata (85,7%), mientras que la mayor parte de los pacientes diagnosticados de cáncer de próstata fallecen con una edad mayor de 75 años (70,6%). El uso del PSA como herramienta en el despistaje del cáncer de próstata, se incrementó a finales de la década de los ochenta, resultando en un aumento en la tasa de incidencia, la cual llegó a su punto más alto en 1992. Más del 95% son adenocarcinomas y el 85% de éstos se encuentran en la zona periférica (el resto aparece sobre todo en la zona transicional), siendo multifocales también en un 85% de los casos si se estudia toda la glándula. El grado histológico de la biopsia o en la pieza quirúrgica del adenocarcinoma prostático, es determinado según las características tisulares. La muestra es clasificada según la escala modificada de Gleason, basada en características microscópicas específicas, que reflejan la agresividad del tumor que varían de 1 a 5, siendo 5 el patrón más agresivo...
Introduction Prostate cancer represents a serious health hazard in developed countries. In American males, it is the most prevalent non cutaneous carcinoma. It is estimated that one in every six males will be diagnosed with it in their lifetime. It is an uncommon disease in young men, whereas two thirds of the cases occur in men over 65 years old, being the mean diagnosis age 67. In Spain, in 2012, 205.920 male died, of whom 6.045 deceased due to prostate cancer (2.93%), being the 7th cause of overall deaths in men and the third most lethal cancer in Spanish men. Eighty six per cent of the patients are diagnosed between 55 and 84 years old, and over two thirds of the patients (70.6%) die older than 75 years old. The usage of PSA as a screening resource in prostatic cancer increased in the late 80s. As a result, the incidence rate rose significantly, reaching a peak in 1992. Over 95% of the prostate tumors are adenocarcinomas, and 85% of them arise from cells in the peripheral gland (being the transitional zone a secondary area of tumorigenesis). As shown in surgical series, over 85% of the tumors al multifocal. The histological grade of the tumor is determined according to cytological characteristics. The sample is classified according to the modified Gleason scale, based on specific microscopic characteristics, based on the aggressiveness of the tumor, ranging from 1 to 5, being 5 the most aggressive pattern. Once the patient has a biopsy proven adenocarcinoma of the prostate and the appropriated imaging tests have been undertaken, the tumor is classified according to the TNM staging system. There is a combined classification of the PSA level, the T stage of the TNM and the Gleason score, where patients are classified as low, intermediate or high risk, to distinguish the multiple oncological scenarios in localized prostate cancer. In this combined classification, the highest parameter is the one that determines the global risk of recurrence after curative intent treatment. This classifications is perhaps one of the most important tools in order to decide which treatment approach is the most beneficial for each particular patient. Patients diagnosed with localized prostate cancer have different treatment options, including active surveillance, radical prostatectomy, external beam radiotherapy, androgen deprivation therapy, low or high dose rate brachytherapy or a combination of two or more of these treatments...
Description
Tesis inédita de la Universidad Complutense de Madrid, Facultad de Medicina, leída el 25-01-2016
Collections