Publication:
La pobreza y la desigualdad como potenciadores del riesgo de conflictos violentos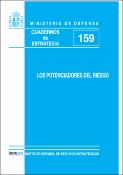 Authors
Advisors (or tutors)
Editors
Publisher
Ministerio de Defensa. Instituto Español de Estudios Estratégicos
Abstract
El papel de la pobreza y la desigualdad como potenciadores del riesgo de conflictos armados ha sido objeto de creciente atención por parte de la academia y de las políticas tanto las referidas al desarrollo socioeconómico como a la seguridad. Este capítulo analiza la vinculación entre pobreza, desarrollo, paz y seguridad desde tres grandes ángulos: la evolución de los principales indicadores relativos a la pobreza y la desigualdad internacional; los modelos interpretativos que analizan ese vínculo y en particular sus relaciones de causalidad, y los marcos de política con los que la comunidad internacional ha tratado de abordar esa relación desde la posguerra fría.
The role of poverty and inequality aggravating the risk of armed conflict has been the object of growing attention in the academia and in the fields of security and development policies. This chapter analyses the peace-security development-poverty nexus from three angles: the evolution of the main indicators of poverty and international inequality; the interpretative models that analyse this nexus and particularly its causal relationships, and the policy frameworks set up by the international community for addressing this relationship since the Cold War.
Collections