Publication:
De la hoja de parra al bikini: la moda como soporte de comunicación social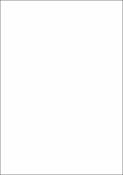 Files
Authors
Advisors (or tutors)
Editors
Publisher
Universidad Complutense de Madrid
Abstract
Esta tesis pretende explorar y constatar que a lo largo de las diferentes civilizaciones, la moda ha sido y es un destacado soporte de comunicación social, en la medida que se ha utilizado para transmitir mensajes esenciales sobre la configuración y el funcionamiento de los grupos sociales y los individuos. El objeto de estudio es, por tanto, situar la moda como fenómeno social en el ámbito de sus implicaciones comunicativas. Partimos de definir el tema objeto de estudio, es decir, la moda como: cualquier novedad relacionada con el diseño de la indumentaria, los complementos o la ornamentación humana. Acotado el concepto, referirse a la moda es pensar en una realidad altamente compleja y transversal que se inicia a través de la indumentaria en el ámbito de las necesidades básicas primarias (físicas, biológicas y medioambientales), a las que se añaden, secuencialmente, otros elementos de naturaleza antropológica, cultural y social cuyo referente abstracto último será la proyección de una estética condicionada por ideologías, estilos de vida, valores y necesidades cambiantes. Como elemento conformador de las identidades, los ciclos de la moda se difunden en función del modelo social a consolidar, destacando los mensajes que sean precisos en ese momento y que se mueven, básicamente, en torno a tres variables: distinción y diferenciación; igualdad y democratización; uniformidad y globalización...
This thesis aims to explore and note that along different civilizations, Fashion has been and it is still a prominent social communication support to the extent that has been used to transmit essential messages about the set up and operation of the social groups and the individuals. The aim of the study is, therefore, to place fashion as social phenomenon with communicative implications. We start to define the subject of study as any development related to the clothing design, the supplements and the human ornamentation. Once the concept is limited, referring to fashion is thinking about a highly complex and transversal reality that starts through the clothing in the field of elementary basic needs (physical, biological and environmental) to which other elements of anthropological cultural and social nature are added whose last abstract referent will be the projection of an aesthetic conditioned by ideologies, lifestyles, values and needs as a forming element of the identities, the fashion cycles are spread according to the social model to consolidate, highlighting the messages to be accurate at the time and basically to move around three variables: distinction / differentiation; equality / democratizacion; uniformity / globalization...
Description
Tesis inédita de la Universidad Complutense de Madrid, Facultad de Ciencias de la Información, Departamento de Historia de la Comunicación Social, leída el 08-02-2016
Collections