Publication:
Síntomas de ansiedad en los trastornos del espectro del autismo desde un enfoque transdiagnóstico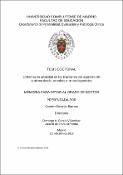 Files
Authors
Advisors (or tutors)
Editors
Publisher
Universidad Complutense de Madrid
Abstract
La presencia de síntomas de ansiedad en las personas con autismo ha sido una constante desde las primeras descripciones del trastorno. Sin embargo, durante mucho tiempo no se le ha prestado la importancia que merece, debido a lo que se conoce como "ensombrecimiento diagnóstico". En los últimos años, como consecuencia de una mayor toma de conciencia de su impacto sobre la calidad de vida y el funcionamiento diario y al constatar la amplia prevalencia de síntomas de ansiedad, ha aumentado el interés por su estudio y se ha tratado de clarificar si los síntomas de ansiedad son inherentes al propio trastorno autista o constituyen una entidad separada e independiente y si la ansiedad tiene formas propias de manifestación en los TEA (Kerns & Kendall, 2014; Wood & Gadow, 2010)...
The presence of anxiety symptoms in people with autism has been a constant since the first descriptions of the disorder. However, for a long time it has not been given the importance it deserves, due to what is known as "diagnostic overshadowing". In recent years, as a consequence of a greater awareness of the impact that anxiety has on the quality of life and the daily functioning of children and young people with ASD, and as a result of the wide prevalence of anxiety symptoms, interest has increased in the study of symptoms and anxiety disorders in people with autism. These studies have tried to clarify the relationship between anxiety and autism, in an attempt to know if the symptoms of anxiety are inherent to the autistic disorder itself or constitute a separate and independent entity and if anxiety has its own forms of manifestation in ASD (Kerns & Kendall, 2014; Wood & Gadow, 2010)...
Description
Tesis de la Universidad Complutense de Madrid, Facultad de Educación, Departamento de Personalidad, Evaluación y Psicología Clínica, leída el 25-03-2019
Collections