Publication:
Three essays on the interest rate cruve multiplicity in the interbank market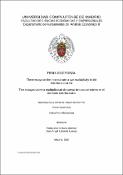 Files
Authors
Advisors (or tutors)
Editors
Publisher
Universidad Complutense de Madrid
Abstract
Esta tesis lleva por título "Tres ensayos sobre la multiplicidad de curvas de tipos de interés en el mercado interbancario" y está compuesta por tres artículos de investigación independientes en los que se analiza la evolución de los diferenciales del mercado interbancario del Euro en el periodo post-crisis. El objetivo es obtener información embebida en las cotizaciones de estos diferenciales emplenado distintas metodologías e identificar las variables que subyacen al fenómeno de la multiplicidad de curvas, caracterizando el papel que juegan a la hora de explicar esta evolución. El análisis se realiza según una aproximación cercana a la práctica de mercado (Capítulo 2), siguiendo técnicas de valoración de activos (Capítulo 3) y finalmente considerando métodos econométricos (Capítulo 4). El Capítulo 2, que incluye el primer ensayo, se centra en la evolución dinámica de las distintas curvas de tipos de interés surgidas a raíz de la crisis -diferenciadas por la periodicidad de pago del tipo de interés subyacente- a través del estudio de sus diferenciales respecto a la curva overnight. La metodología empleada es similar a la de Diebold and Li (2006) y se resume en tres factores principales que se interpretan como nivel, pendiente y curvatura. El análisis de componentes principales de estos factores para distintas periodicidades muestra que existen patrones comunes entre los factores de las diferentes curvas, en particular el primer componente principal explica el 90% de su variación. El estudio de los determinantes de estos factores revela importantes conclusiones sobre las fuentes de este patrón. En concreto, se observa que el nivel tiene una relación muy importante con el riesgo de crédito. Asimismo, el estudio del contenido informacional de los errores residuales del modelo -mediante el cómputo de la medida de ruido de Hu et al. (2013)- nos lleva a concluir que estos residuos tienen relación con la liquidez. El análisis de estos datos empleando téncicas VAR refuerza estos resultados...
This dissertation is entitled "Three essays on the interest rate curve multiplicity in the interbank market" and it is structured in three independent research articles devoted to the analysis of Euro interbank market spreads in the post-crisis period. The goal is deriving information from spreads quotes considering different methodologies and identifying the underlying sources of the curve multiplicity phenomena, characterizing their explanatory role. The analysis is performed following different approaches. According to a practitioners perspective (Chapter 2), following asset pricing valuation techniques (Chapter 3) and finally considering econometric methods (Chapter 4). Chapter 2 includes the first essay and studies the dynamic evolution of the different tenor curves emerged after the start of the crisis focusing on their differentials with respect to the overnight curve. The method that we consider is similar to Diebold and Li (2006) and it is summarized in three main factors interpreted as level, slope and curvature. The principal component analysis of these factors across tenors show important commonalities. More concretely, the first principal component accounts for 90% of these factors fluctuations across tenors. The study of these factors determinants yields important conclusions about the commonality sources. In particular, the level factor strongly relates to credit risk. Also, the study of the information content of the model residuals through the computation of the Hu et al. (2013) noise measure allows us to conclude that these residuals relate to liquidity. The analysis of the data considering VAR techniques confirms these results..
Description
Tesis inédita de la Universidad Complutense de Madrid, Facultad de Ciencias Económicas y Empresariales, Departamento de Fundamentos del Análisis Económico II, leída el 29-11-2015
Collections