Publication:
Aspectos internacionales de la protección de datos: las sentencias Schrems y Weltimmo del Tribunal de Justicia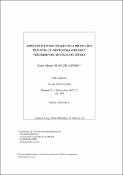 Authors
Advisors (or tutors)
Editors
Abstract
Análisis de dos recientes sentencias del Tribunal de Justicia de gran importancia en relación con los aspectos internacionales de la protección de datos personales. La sentenicia Schrems declara la invalidez de los principios de puerto seguro, un mecanismo fundamental del entramado que facilitaba las transferencias internacionales de datos desde la UE a EEUU, al que han venido estando adheridas los principales prestadores de servicios de Internet, como redes sociales, correo electrónico o motores de búsqueda. Por su parte, en la sentencia Weltimmo el Tribunal de Justicia realiza importantes precisiones en materia de determinación de la ley aplicable al tratamiento de datos personales en páginas de Internet, así como con respecto a la concreción de la autoridad competente para investigar y sancionar esas conductas.
This article focuses on two recent judgments by the Court of Justice of the EU of great significance regarding certain international aspects of data protection law. The Schrems judgment declares invalid the Safe Harbour Principles, a key instrument to facilitate the transfer of data from the EU to the US. The main providers of Internet services, such as social networks, e-mail and search engines had adhered to this mechanism. The Weltimmo judgment includes relevant approaches regarding the determination of the applicable law to the processing of data in Internet web sites and with respect to the powers of national authorities in cross-border situations within the EU.
Collections