Publication:
Impacto en la seguridad del paciente de la incorporación de una herramienta inteligente al proceso de validación farmacéutica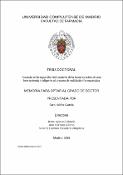 Files
Authors
Editors
Publisher
Universidad Complutense de Madrid
Abstract
Los errores de medicación (EM) se producen con elevada frecuencia, producen daños significativos en los pacientes e presentan un elevado impacto económico en las instituciones sanitarias. Un EM se define como cualquier incidente prevenible que puede causar daño al paciente o dar lugar a una utilización inapropiada de los medicamentos. El Harvard Medical Practice Study estimó que el 3,7% de los pacientes ingresados presentan un evento adverso durante el ingreso, siendo los más frecuentes los eventos adversos relacionados con la medicación (19%), de los cuales el 45% se consideró prevenible. El estudio ENEAS realizado en España en el año 2005 mostró que el 4% de los pacientes ingresados sufre un evento adverso. De todos los eventos adversos documentados, el 37% estaban relacionados con la medicación, y el 35% de los mismos se consideró prevenible. Los EMs presentan un elevado impacto económico; sin embargo, hay muy pocos estudios que lleven a cabo una estimación fiable del coste que éstos suponen. En 1993 Bates et al estimaron que el incremento del coste en la atención sanitaria derivado de un evento adverso asociado al uso de los medicamentos (EAM) prevenible era de 4.685 dólares. De forma similar, en el año 2008 el Ministerio de Sanidad, Servicios Sociales e Igualdad de nuestro país estimó un coste medio de 5.584 euros por cada EAM prevenible. Los EMs pueden producirse en cualquier punto del circuito de utilización del medicamento, desde la prescripción hasta la dispensación, elaboración y administración. Sin embargo, numerosos estudios han puesto de manifiesto que el mayor porcentaje de los errores se producen en la fase de prescripción. Por ello, en la actualidad uno de los mayores retos a los que se enfrenta el Sistema Nacional de Salud es desarrollar estrategias para la prevención de EMs que permitan reducir la incidencia y gravedad de los EAMs. Ya se han implantado una gran variedad de medidas para ayudar a los médicos a minimizar los errores de prescripción (EP), tales como programas de educación o tecnologías de información avanzada. Se ha realizado un gran esfuerzo en el desarrollo e implantación de la prescripción electrónica asistida (PEA) asociada a Sistemas de Soporte a la toma de Decisiones Clínicas (SSDC), los cuales han demostrado su eficacia en la reducción de EPs en el ámbito hospitalario. Un meta-análisis realizado recientemente estimó que la PEA reduce en un 48% los EPs...
Medication errors (ME) are frequent and can cause significant harm to patients and considerably increase costs for healthcare institutions. A ME is defined as any preventable event that may cause or lead to inappropriate medication use or patient harm (adverse drug event). The Harvard Medical Practice Study estimated that 3.7% of hospitalized patients experienced an adverse event during admission, the most common were medication-related complications (19%), of which 45% were preventable. The ENEAS Study in Spain (2005) showed that 4% of hospitalized patients experienced an adverse event. From all the documented adverse events, 37% were associated with medication-related complications, and 35% of them were preventable. MEs have a high economic impact, however there are very few reliable estimates of the cost they may generate. In 1993, Bates et al. estimated that the extra cost of in-patient care due to a preventable adverse drug event (ADE) was $4,685. Similarly, in 2008, the Spanish Ministry of Health and Consumer Affairs estimated an average cost of €5,584 per preventable ADE. Medication errors can occur at any point in the medication use process, from ordering and prescribing to dispensing, reconstitution, and administration. However, research has shown that most medication errors occur at prescription. Therefore, currently one of the most important challenges facing national health systems is to develop strategies to prevent MEs and, consequently, to reduce the incidence and severity of ADEs. A variety of approaches have been developed to help physicians minimize prescribing errors (PE), including educational strategies and advanced health information technologies. A major emphasis has been placed in implementing a computerized physician order entry (CPOE) combined with a clinical decision support system (CDSS), which has been shown to effectively reduce prescribing errors in hospital environment. A recent meta-analysis estimated that CPOE reduces PEs by 48%. It is well recognized that pharmacists are the key element to ensure the safe use of drugs, by being able to recognize and intercept possible PEs during the validation process. Therefore, the hospital pharmacist should lead the implementation of technology aimed to enhance safety during the medication-use-process...
Description
Tesis inédita de la Universidad Complutense de Madrid, Facultad de Farmacia, leída el 08-03-2017
Collections