Publication:
Paisaje cultural de dehesas: conservación de las redes de setos en la Comunidad de Madrid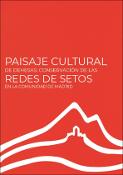 Authors
Advisors (or tutors)
Editors
Abstract
Este trabajo estudia los setos desde óptica de la gestión del paisaje como patrimonio cultural. Sus objetivos son comprender el valor del paisaje de redes de setos, la dinámica socio-económica que influye sobre el territorio y el marco normativo de su gestión, así como valorar el papel que este patrimonio juega en la identidad y la conciencia colectiva de la región. Tras caracterizar el objeto de estudio y presentar el estado de la cuestión, se analiza el caso de la Sierra de Guadarrama y se realiza un estudio comparativo entre las legislaciones española e inglesa. Esta metodología permite evaluar cuantitativamente este fenómeno, pero también determinar sus cualidad de cara a definir una batería de medidas necesarias para la correcta gestión de esta realidad paisajística. Los resultados revelan, por una parte, que las incongruencias en los modelos de gestión de este paisaje causan una progresiva pérdida de biodiversidad, y, por otra, que la consideración patrimonial de las redes de setos es inferior a la de otras regiones europeas. Aparece aquí la hipótesis de que la población no reconoce los setos como un bien cultural colectivo. Este trabajo, desde las perspectivas biológica, legislativa y patrimonial, secunda la política del Plan Nacional de Paisaje de fomento de estudios multidisciplinares y multigeneracionales que aborden el paisaje desde una óptica integral, como paso previo a la redacción de planes directores.
This work studies hedgerows from a cultural landscape management approach. Its aims are the comprehension of the hedgerow network landscape values, the understanding of the socioeconomic dynamics which influence on the territory and the legislative framework for its management, as well as evaluationg the role which this type of heritage plays in the region's identity and collective conscience. After characterising the object of study and presenting its state or the art, the Sierra de Guadarrama instance will be analysed and a comparative study among the British and Spanish legislation will be carried out. This method allows evaluating quantitatively this phenomenon as well as defining its qualities in order to stablish a series of measures needed for an appropriate management of this landscape entity. Results reveal, on one hand, that incongruities amongst management standards in this landscape cause a progressive biodiversity loss, and, on the other hand, that the patrimonial regard of these Spanish hedgerow networks is minor compared to that of other European regions. Here emerges the hypothesis which states that te region's local population doesn't recognise hedgerows as a mutual heritage good. From biological, legislative and patrimonial approaches, this work recons the Plan Nacional de Paisaje Cultural policy regarding the furtherance of multidisciplinary and multigenerational investigations which tackle landscape from an integral perspective, as a previous step towards developing master plans.