Publication:
Competencia judicial y protección de los derechos de la personalidad en Internet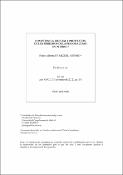 Authors
Advisors (or tutors)
Editors
Abstract
ABSTRACT This article discusses the most recent case-law of the European Court of Justice regarding the adaptation to the Internet environment of the "the place where the harmful event occurred or may occur" as a ground conferring international jurisdiction in cases of defamation and, in general, of violation of personality rights. It addresses the difficulties posed by the determination of the place in which the centre of interest of the alleged victim is located and the scope of the jurisdiction to adjudicate claims in relation to information disseminated through a means of potentially global reach. RESUMEN Este artículo analiza la más reciente jurisprudencia del Tribunal de Justicia relativa a la adaptación al entorno de Internet del «lugar donde se hubiere producido o pudiere producirse el hecho dañoso» como criterio atributivo de competencia judicial internacional en los supuestos de difamación y, en general, de tutela de los derechos de la personalidad. Aborda las dificultades que puede plantear la concreción del centro de intereses de la víctima como elemento determinante de los tribunales competentes así como del alcance de su competencia en relación con informaciones difundidas a través de un medio de alcance potencialmente global.
Collections