Publication:
Implicaciones clínicas de la detección de mutaciones recurrentes mediante secuenciación masiva en leucemia mieloide aguda y correlación con la sensibilidad a fármacos antileucemia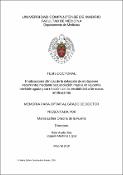 Files
Advisors (or tutors)
Editors
Publisher
Universidad Complutense de Madrid
Abstract
La leucemia mieloide aguda (LMA) es una patología hematológica de origen mieloide caracterizada por su alta heterogeneidad molecular y citogenética, cuyos parámetros clínicos,respuesta al tratamiento y supervivencia global es muy divergente. La LMA es la leucemia aguda más frecuente y su pronóstico es muy desfavorable, e incluso en muchos casos impredecible como consecuencia de la falta de herramientas diagnósticas más específicas e informativas. Además la relevancia clínica y pronóstica de muchas alteraciones genéticas está poco definida.El diagnóstico genético de los tumores hematológicos se realiza de forma rutinaria mediante estudios cito-morfológico y bioquímicos, apoyados por estudios de secuenciación mediante Sanger de un conjunto pequeño de genes candidatos. Este proceso resulta lento y laborioso en enfermedades genéticamente heterogéneas, como es el caso de la LMA. Una alta proporción de pacientes con LMA que alcanzan RC o incluso enfermedad mínima residual (EMR) negativa finalmente recaen como consecuencia del resurgimiento de una fracción de clonespatológicos indetectables por técnicas convencionales.Ante esta circunstancia, es necesario la implantación de nuevas tecnologías, tales como la secuenciación masiva o NGS que permitan una optimización en la caracterización del paciente tanto en el inicio de la enfermedad como a lo largo seguimiento clínico del paciente...
Acute myeloid leukaemia (AML) is a hematologic disease of myeloid origin characterized by its high molecular and cytogenetic heterogeneity, whose clinical parameters, response to treatment and overall survival is very divergent. AML is the most frequent acute leukaemia and its prognosis is very unfavourable, and even in many cases unpredictable as a consequence of the lack of more specific and informative diagnostic tools. In addition, the clinical and prognostic relevance of many genetic alterations is poorly defined.The genetic diagnosis of haematological tumours is carried out routinely through cytomorphologicaland biochemical studies, supported by sequencing studies by Sanger of a small setof candidate genes. This process is slow and laborious in genetically heterogeneous diseases, as is the case of acute myeloid leukaemia (AML). In addition, the clinical and prognostic relevance of many genetic alterations is poorly defined. A high proportion of patients with AML who reach CR or even minimal residual disease (MRD) ultimately relapse as a consequence of the resurgence of a fraction of pathological clones undetectable by conventional techniques. Given this circumstance, it is necessary to implement new technologies, such as massive sequencing or NGS that allow an optimization in the characterization of the patient both at the beginning of the disease and throughout the patient's clinical follow-up...
Description
Tesis de la Universidad Complutense de Madrid, Facultad de Medicina, Departamento de Medicina, leída el 11-12-2018
Collections