Publication:
Regulation of potassium channel in the pulmonary vasculature. Implication in pulmonary hypertension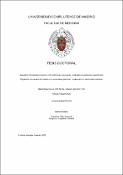 Files
Authors
Advisors (or tutors)
Editors
Publisher
Universidad Complutense de Madrid
Abstract
La gran diversidad funcional de canales de K+ en la vasculatura pulmonar es el resultado de la multitud de genes que codifican estos canales, el splicing alternativo del ARNm, las modificaciones postranscripcionales, la presencia de ensamblajes homoméricos o heteroméricos de las subunidades α que constituyen el poro del canal y la existencia de subunidades β accesorias que modulan las propiedades funcionales del mismo. Los canales de K+ también pueden ser regulados a múltiples niveles por diferentes factores que controlan su actividad, tráfico, reciclaje o degradación. La conductancia de estos canales es el principal determinante del potencial de membrana (Em) en las células del músculo liso yen las células endoteliales de arterias pulmonares (CMLAP y CEAP, respectivamente),proporcionando un importante mecanismo regulador para dilatar o contraer las arterias pulmonares (AP). Otra de sus funciones es la regulación de la población y el fenotipo de las CMLAP en la vasculatura pulmonar, ya que participan en supervivencia, lviabilidad, apoptosis y proliferación celular. La alteración de los canales de K+ juegan un papel fisiopatológico clave en el desarrollo de la hipertensión pulmonar (HP). El deterioro de laactividad de los canales de K+ en la HP se debe a: 1) mutaciones de perdida de función, 2) la disminución de su expresión mediada a través de factores de transcripción y microARNs; y3) la disminución de la corriente de K+ como resultado de un aumento de los factores vasoactivos que inhiben la actividad de estos canales (por ejemplo, la hipoxia, 5-HT, endotelina-1 o tromboxano), por fármacos que bloquean el canal o por una reducción de los factores que regulan positivamente su actividad (por ejemplo el NO y la prostaciclina). Elobjetivo principal de esta Tesis Doctoral fue aumentar el conocimiento sobre la regulación farmacológica, fisiológica y fisiopatológica de los canales de K+ en la vasculatura pulmonar y su posible implicación en el contexto de la HP...
The large K+ channel functional diversity in the pulmonary vasculature results from the multitude of genes expressed encoding K+ channels, alternative RNA splicing, the posttranscriptional modifications, the diversity of homomeric or heteromeric assemblies of the pore-forming α-subunits and the existence of accessory β-subunits which can modulate the channel functional properties. Furthermore, K+ channels can be regulated at multiple levels by different factors controlling channel activity, trafficking, recycling and degradation. Theactivity of K+ channels is the main determinant of membrane potential (Em) in pulmonary artery smooth muscle cells (PASMC) and pulmonary artery endothelial cells (PAEC), providing an important regulatory mechanism to dilate or contract pulmonary arteries (PA).The activity of K+ channels is implicated in the regulation of the population and phenotype of PASMC in the pulmonary vasculature, since they are involved in cell apoptosis, survival and proliferation. Notably, K+ channels play a major role in the development of pulmonary hypertension (PH). Impaired K+ channel activity in PH results from: 1) Loss of function mutations, 2) Downregulation of its expression which involves transcription factors and microRNAs; and 3) Decreased channel current resulting from an increase in vasoactive factors (e.g. hypoxia, 5-HT, endothelin-1 or thromboxane) which inhibit channel current, by drugs blocking the channel, or by a reduction in factors which positively regulate their activity (e.g. NO and prostacyclin)...
Description
Tesis inédita de la Universidad Complutense de Madrid, Facultad de Medicina, Departamento de Farmacología y Toxicología, leída el 24/09/2020. Tesis formato europeo (compendio de artículos)
Collections