Publication:
Zubiri y Tomás de Aquino en torno a la existencia de Dios: contribuciones a la integración de las "Quinque viae" y la vía de la religación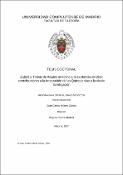 Files
Authors
Advisors (or tutors)
Editors
Publisher
Universidad Complutense de Madrid
Abstract
Xavier Zubiri propone un nuevo modo de acceso a la divinidad que denomina "vía de la religación". El pensador vasco no considera que haya posibilidad alguna de integración de su vía de acceso a Dios con las propuestas por el Aquinate, ya que, según sostiene, ni el punto de partida ni el punto de llegada de las quinque viae son satisfactorios y resultan ser, por ello, vías impracticables. En efecto, Zubiri sostiene que dichas vías no parten de hechos cósmicos inconcusos, sino de una interpretación de la realidad sensible, como es la metafísica de Aristóteles. Sin embargo, en la explicación que hemos llevado a cabo en este trabajo "de esa página y media, espléndida en la historia de la filosofía", en la que el Aquinate expone sus célebres argumentos, hemos podido comprobar que santo Tomás parte, en cada una de sus demostraciones, de datos que considera como hechos genuinos y no sólo aparentes. Y si bien es cierto que sólo en la presentación que hace de la última vía puede apreciarse la distinción del dato del que se parte concebido en tanto que fenómeno y en tanto que hecho, es la propia argumentación del Aquinate la que nos exige que dicha distinción sea también aplicada al resto de las vías...
Xavier Zubiri proposes a new method of access to divinity which names "Way of Religation" ("religación", in the original Spanish). The Basque philosopher does not believe that there is any possibility of integrating his way of access to God with the ones proposed by Thomas Aquinas, since, as Zubiri states, neither the starting point nor the end point of The Five Ways are satisfactory, and thus feasible. Indeed, Zubiri states that the Thomistic ways do not start from incontrovertible cosmic facts, but from an interpretation of the sensible reality, specifically from the Aristotle's Metaphysics. However, by means of the explanation that has been carried out in this Dissertation, "that splendid page and a half in the History of Philosophy", in which Aquinas states his famous ways, we have been able to prove that each of the evidences given by saint Thomas start from data considered as genuine facts, not only as apparent ones. Certainly, only in the presentation of the last way, we can recognize the distinction of the data as phenomenon and as fact. But this distinction can also be applied to the rest of the Thomistic ways...
Description
Tesis inédita de la Universidad Complutense de Madrid, Facultad de Filosofía, leída el 15-07-2016
Collections