Publication:
El surrealismo en la obra poética de Federico García Lorca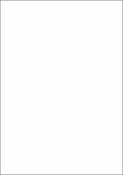 Authors
Advisors (or tutors)
Editors
Publisher
Universidad Complutense de Madrid
Abstract
The main objective of this investigation is the retrieval of the study of possible Surrealism in Federico García Lorcás poetic work, a poet who enjoyed in his time prestige and international fame for decades, and still does. Numerous articles in magazines and newspapers of his time speak of his writings, literary activities and stand as a testimony of how well-regarded he was during his lifetime and even after his tragic murder death at the hands of fascists right after the outbreak of the Spanish civil war back in July 1936. Nevertheless, and for diverse reasons, literary ,social, as well as the extent of the studies, researches and abundant biographies about him, the study of Surrealism in all his works, such as in his playwrights for instance, has not been sufficiently expanded, and has been overlooked by the extensive bibliographies written about him. We have limited the investigation to his poetic works only. The extensive bibliographies written about him, is a fact that hindered and held back our efforts, as we had to resort to resources from different libraries, such as the Faculty of Philology of the UCM General Library, the Faculty of Information Science, the Student Residence, as well as the National Library. In addition to the analysis and commentary of his works, not to mention that current publications on him, various literary magazines and articles from the poet's time have been consulted as well...
Description
Tesis inédita de la Universidad Complutense de Madrid, Facultad de Filología, Departamento de Filología Española II (Literatura Española), leída el 19-01-2016
Collections