Publication:
Estudio de los posibles factores clínicos genéticos y ambientales asociados con la respuesta al tratamiento con acetato de glatirámero en pacientes con esclerosis múltiple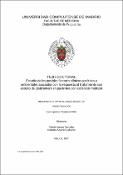 Authors
Advisors (or tutors)
Editors
Publisher
Universidad Complutense de Madrid
Abstract
La esclerosis múltiple (EM) es una enfermedad desmielinizante y neurodegenerativa de la mielina y el axón del sistema nervioso central, que afecta a un elevado número de pacientes en los países occidentales siendo la segunda causa de discapacidad en los adultos jóvenes de estas poblaciones. Sus causas no se conocen de forma completa en la actualidad, pero se acepta que la enfermedad tiene un origen multifactorial, en el que participan por un lado factores ambientales y factores genéticos de susceptibilidad, y por otro una respuesta autoinmune inflamatoria contra esta mielina del sistema nervioso central y mecanismos degenerativos. La combinación de estos mecanismos fisiopatológicos genera 4 tipos clínicos de EM: la forma recurrente-remitente (EM-RR), secundariamente-progresiva (EM-SP), primariamente-progresiva (EM-PP), y primaria-recurrente (EM-PR). Actualmente existen varios tratamientos que han demostrado eficacia controlando el componente inflamatorio de la enfermedad, y por lo tanto disminuyendo la probabilidad de aparición de nuevos brotes. En concreto, en este momento en Europa, están aprobados varios tratamientos para las formas clínicas de EM-RR (IFN beta 1b (Betaferon ®, Extavia ®), IFN beta 1 a (Avonex ®, Rebif ®), acetato de glatirámero (Copaxone ®), mitoxantrona (Novantrone ®), natalizumab (Tysabri ®), fingolimod (Gilenya ®), teriflunomida (Aubagio ®), BG-12 (Tecfidera ®) y alemtuzumab (Lemtrada ®), y para los tipos de EM-SP (Betaferon ® , Extavia ®, Rebif ® y Novantrone ®)...
Multiple sclerosis (MS) is a demyelinating and neurodegenerative disease of the central nervous system that affects a high number of patients in the western world and represents the second cause of disability in young people of these countries. Its causes are not completely understood, but it is accepted that it has a multifactorial origin, with environmental and genetic factors playing a role and then autoimmune and neurodegenerative mechanisms against the myelin sheath. The combination of these pathogenic mechanisms gives 4 different clinical phenotypes of the disease: the relapsing – remitting multiple sclerosis (RR-MS), the secondary – progressive MS (SP-MS), the primary progressive MS (PP-MS) and the primary – recurrent MS (PR-MS). Currently there are some treatments that have demonstrated efficacy for the inflammatory component of the MS, and thus reducing the risk of new relapses. In fact, in this moment in Europe, there are several drugs approved for the treatment of RR-MS (IFN beta 1b (Betaferon ®, Extavia ®), IFN beta 1a (Avonex ®, Rebif ®), glatiramer acetate (Copaxon ®), mitoxantrone (Novantrone ®), natalizumab (Tysabri ®), fingolimod (Gilenya ®), teriflunomide (Aubagio ®), BG-12 (Tecfidera ®), and alemtuzumab (Lemtrada ®); and for the SP-MS (Betaferon ®, Extavia ®, Rebif ® and Novantrone ®). These options are likely going to increase in the near future with several drugs in the last phases of clinical investigation (daclizumab, ocrelizumab, laquinimod, siponimod), and many more in the pipeline...
Description
Tesis inédita de la Universidad Complutense de Madrid, Facultad de Medicina, Departamento de Psiquiatría, leída el 23-06-2014
Collections