Publication:
Escritoras españolas galardonadas con el Premio "La Sonrisa Vertical"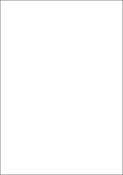 Authors
Advisors (or tutors)
Editors
Abstract
La literatura erótica ha sido un género marginal de la escritura en España, debido a unas concretas vicisitudes históricas, culturales e ideológicas, el erotismo, no sólo, ha estado relegado de la literatura, sino también, del impulso vital de hombres y mujeres. El siglo XX es el escenario espacio-temporal en el que se desarrolla y consolida el género de la literatura erótica y, más concretamente, en el último tercio del siglo con la aparición de la colección erótica de literatura "La Sonrisa Vertical". La Editorial Tusquets impulsa y dignifica el erotismo a través del Premio "La Sonrisa Vertical" (1979-2004). La figura de la mujer escritora de novela erótica está presente en estos Premios con el trío de ganadoras: Mercedes Abad, Almudena Grandes y Ana Rossetti. Erotic literature has been a marginal genre of writing in Spain, due to a specific historical vicissitudes, cultural and ideological, eroticism, not only has been relegated from the literature, but also the lifeblood of men and women. The twentieth century is the time-space setting in which it develops and consolidates the genre of erotic literature, and particularly in the last third of the century with the emergence of erotic literature collection "La Sonrisa Vertical." The Editorial Tusquets and dignifies the erotic drives through the Prize " La Sonrisa Vertical " (1979-2004). The figure of the woman writer of erotic romance present in these awards to the winning trio: Mercedes Abad, Almudena Grandes and Ana Rossetti.