Publication:
Nuevas estrategas proteómicas para el estudio de la evolución de albuminuria en pacientes con hipertensión arterial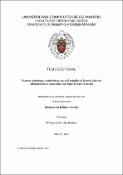 Authors
Advisors (or tutors)
Editors
Publisher
Universidad Complutense de Madrid
Abstract
Las enfermedades cardiovasculares (ECV) representan la primera causa de muerte a nivel mundial, siendo la hipertensión arterial (HTA) el principal factor de riesgo asociado a ellas. El Sistema Renina-Angiotensina (SRA) es un sistema hormonal que desempeña un papel fundamental en el control de la presión arterial (PA). Dado que es un mediador clave en la progresión del daño renal y cardiovascular (CV), el uso de fármacos que inhiben el SRA se considera la mejor terapia para el manejo de la HTA. Sin embargo, en un número no despreciable de individuos la progresión hacia ECV y renal sigue avanzando a pesar de estar tratados crónicamente con inhibidores del SRA, lo que indica un cierto grado de ineficacia y respuesta incompleta del tratamiento. El incremento de la excreción de albúmina en orina (albuminuria), a consecuencia de la PA, se considera un marcador de disfunción vascular generalizada y predictor del desarrollo de futuras complicaciones CV y renales. Por ello, la detección temprana de la albuminuria, así como un mejor conocimiento de los mecanismos que puedan estar relacionados con el daño renal subyacente, tendrá un efecto importante en la prevención y progresión de esta patología. En este trabajo hemos llevado a cabo un abordaje multi-proteómico tanto en plasma como en vesículas extracelulares (VEs) circulantes del plasma de individuos hipertensos con supresión del SRA y distinto grado de afectación renal con el objetivo de identificar los perfiles proteómicos de estos individuos, así como también, la búsqueda de potenciales marcadores pronósticos asociados al desarrollo de la albuminuria. Además, se ha realizado un estudio prospectivo de dos años en el que se identificaron proteínas en plasma con valor predictor de la progresión a albuminuria. Por otro lado, el análisis de las VEs del plasma ha permitido identificar proteínas con potencial valor como marcadores de disfunción endotelial en pacientes con albuminuria, lo que supondría una excelente estrategia para monitorizar la condición vascular en estos individuos...
Cardiovascular diseases (CVD) represent the first cause of death worldwide being arterial hypertension (HTA), the main risk factor associated with them. The Renin- Angiotensin system (RAS) is a hormonal system which plays a major role in controlling blood pressure (BP). Given that RAS is a key mediator in the progression of renal and cardiovascular (CV) damage, the use of medication based on inhibiting RAS is considered the best therapy for the management of HTA. However, in a significant number of individuals, the progression of CVD and renal disease continues to advance probably facilitated by an inappropriate therapeutic response to ACEi or ARB. This fact indicates that there is a certain degree of inefficiency and incomplete response to treatment. The increase in urinary albumin excretion (albuminuria) as a consequence of BP is considered a marker of generalized vascular dysfunction and predictor of future CV and renal complications. Therefore, early detection of albuminuria, as well as a better understanding of the mechanisms relating to the renal damage, will have a considerable effect on preventing the progression of this pathology. In this work, we have carried out a multi-proteomics approach both in plasma and circulating extracellular vesicles (EVs) from plasma of hypertensive patients with chronic suppression of RAS and different degrees of renal damage. The main goal was to identify proteomic profiles in this subjects as well as the search for potential prognostic indicators associated with the development of albuminuria. In addition, in a prospective study of two years, we identified plasma proteins with a predictive value of albuminuria progression. On the other hand, the analysis of circulating VEs from plasma has allowed identifying marker proteins of endothelial dysfunction in albuminuric patients. The analysis of EVs would be an excellent tool for monitoring vascular condition in these individuals...
Description
Tesis inédita de la Universidad Complutense de Madrid, Facultad de Ciencias Biológicas, Departamento de Bioquímica y Biología Molecular, leída el 27-02-2017
Collections