Publication:
El voto transfronterizo mediante intermediario financiero: el artículo 524 de la Ley de Sociedades de Capital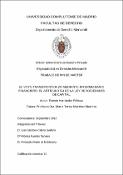 Authors
Advisors (or tutors)
Editors
Abstract
A pesar de su creciente importancia económica, la regulación del voto transfronterizo no ha sido objeto de atención por parte de la doctrina ni de las autoridades nacionales y comunitarias hasta tiempos muy recientes, en el contexto de los trabajos tendentes a la mejora del gobierno societario desarrollados a partir del Informe Winter. El presente artículo analiza las principales dificultades a las que se enfrenta el voto transfronterizo y la trasposición al ordenamiento jurídico español del artículo 13 de la Directiva 2007/36/CE, del Parlamento Europeo y del Consejo, de 11 de julio, sobre el ejercicio de determinados derechos de los accionistas de sociedades cotizadas, efectuada a través del artículo 524 de la Ley de Sociedades de Capital.
In spite of its increasing economic importance, cross-border voting regulation has not been the focus of attention by academics nor national and European authorities until very recently, in the context of the work aimed at improving corporate governance which has been developed as a result of the Winter Report. This article analyzes the main difficulties that cross-border voting is facing and the way in which article 13 of Directive 2007/36/CE of the European Parliament and of the Council of 11 July 2007, on the exercise of certain rights of shareholders in listed companies, was incorporated into the Spanish legal system by means of article 524 of Capital Companies Act.