Publication:
«Yo sí te creo». Estereotipos sexistas hacia las víctimas de agresión sexual. Un estudio de caso sobre la Audiencia Provincial de Baleares (2018)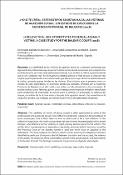 Advisors (or tutors)
Editors
Abstract
La credibilidad de las víctimas de agresión sexual es a menudo cuestionada por algunos de los profesionales que enjuician la delincuencia sexual. A menudo, este escepticismo está basado en la pervivencia de estereotipos sexistas. Uno de ellos se refiere a qué se entiende que es una 'violación real'. En el imaginario colectivo pervive el mito de que, la violación real implica la participación de un extraño armado, que ataca a una mujer de forma violenta durante la noche, causando graves heridas en las víctimas. Este artículo, que se presenta como un estudio de caso exploratorio, se examinan sentencias judiciales, emitidas por la Audiencia Provincial de Baleares en el año 2018 y que dictan un fallo absolutorio a los procesados. El estudio analiza cuatro factores, que en otras investigaciones empíricas se habían identificado como predictores de impunidad: el vínculo entre la víctima y el procesado, la violencia del ataque, el carácter de la víctima antes y después de la agresión sexual y, las asimetrías en la carga de la prueba. Los hallazgos corroboran la pervivencia de estereotipos de género.
The credibility of victims of sexual assault is often questioned by some of the professionals who prosecute sexual crime. Often this skepticism is based on the persistence of sexist stereotypes. One of them refers to what is understood to be a "real violation." In the collective imagination, the myth survives that real rape involves the participation of an armed stranger, who attacks a woman violently at night, causing serious injuries to the victims. This article, which is presented as an exploratory case study, examines judicial decisions, issued by the Provincial Court of the Balearic Islands in 2018 and which issue an acquittal to the defendants. The study analyzes four factors, which in other empirical investigations had been identified as predictors of impunity: the link between the victim and the accused, the violence of the attack, the character of the victim before and after the sexual assault, and asymmetries in the burden of proof. The findings corroborate the persistence of gender stereotypes.
Collections