Publication:
Terapias intervencionistas percutáneas en el tratamiento de la hipertensión pulmonar: líneas de tratamiento futuro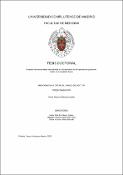 Files
Authors
Advisors (or tutors)
Editors
Publisher
Universidad Complutense de Madrid
Abstract
La hipertensión pulmonar es una enfermedad grave, progresiva e irreversible que provoca disfunción ventricular derecha y muerte. Aunque la esperanza de vida de los pacientes con esta enfermedad ha mejorado significativamente en la última década con la aparición de medicaciones específicas, no todos los pacientes responden igual al tratamiento y muchos siguen deteriorándose, por lo que el pronóstico y la supervivencia siguen siendo malos. Esta pobre respuesta al tratamiento médico de los pacientes con hipertensión pulmonar obliga a buscar terapias alternativas para mejorarla situación clínica y la evolución de estos pacientes. Con el auge creciente del tratamiento intervencionista percutáneo en los últimos años en todas las áreas de la cardiología han surgido técnicas intervencionistas percutáneas para pacientes con hipertensión pulmonar, algunas ya plenamente establecidas en el manejo de estos pacientes y otras en fase de desarrollo. Estas técnicas percutáneas ofrecen un tratamiento no farmacológico en pacientes seleccionados con hipertensión pulmonar, bien sea como coadyuvantes al tratamiento médico paliando los síntomas, bien como puente al trasplante, mejorando la calidad de vida y reduciendo los síntomas de insuficiencia cardiaca derecha y bajo gasto o, incluso, mejorando la supervivencia...
Pulmonary hypertension is a serious, progressive, and irreversible disease that causes right ventricular dysfunction and death. Although life expectancy of patients with this disease has improved significantly in the last decade due to specific medications, not all patients present good clinical outcome under medical treatment. In fact, many o fthem continue to deteriorate. Thus, prognosis and survival remain poor. The unsatisfactory response to medical treatment of pulmonary hypertension patients highlights the need for alternative therapies.With the growing boom in percutaneous interventional treatment in recent yearsin all areas of cardiology, percutaneous interventional techniques have emerged for pulmonary hypertension patients. Some of them are already fully established, but others are in the development phase. These percutaneous techniques along with medical treatment improve quality of life, reduce symptoms of right heart failure or even improve survival. They are used as a bridge to transplantation or as a destination therapy...
Description
Tesis inédita de la Universidad Complutense de Madrid, Facultad de Medicina, leída el 14/12/2020. Tesis formato europeo (compendio de artículos)
Collections