Publication:
Estudio comparativo de la dacriocistorrinostomia endoscópica nasal frente a la dacriocistorrinostomía transcanalicular con laser de diodo en el tratamiento de la obstrucción nasolagrimal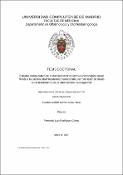 Files
Advisors (or tutors)
Editors
Publisher
Universidad Complutense de Madrid
Abstract
En primer lugar contemplamos un resumen histórico de la patología de las vías lagrimales, desde la Antigüedad hasta los siglos XX y XXI en los que se han desarrollado las técnicas que practicamos en la actualidad. Se desarrolla la Anatomía del Aparato Lagrimal, su Histología, Embriología y la Fisiología y Fisiopatología del mismo. En cuanto a la Etiología de la Obstrucción de la Vía Lagrimal, se enumeran las Dacriocistitis agudas y crónicas, tumores y otras. Exponemos la clínica de la obstrucción lagrimal, definiendo "epifora" y "ojo acuoso". En el diagnóstico de la patología de la vía lagrimal se revisa la historia clínica, exploración física, pruebas funcionales como el sondaje e irrigación, la Prueba de Fluoresceína y las de Jones, así como las pruebas de imagen (Dacriocistografía, TAC y otras). Finalmente, se aborda el Tratamiento Médico y sobre todo el Quirúrgico, explicando detenidamente en primer lugar la técnica actual de la Dacriocistorrinostomía Externa (EX –DCR), así como la Dacriocistorrinostomía Endonasal (EN-DCR) y la Dacriocistorrinostomía Transcanalicular con Láser de Diodo (TCDL-DCR)...
A historical summary of the pathology of the tear ducts is done first, since the days of antiquity to the XX and XXI centuries. In these centurys techniques have been developed to practice today. Lachrymal apparatus anatomy, histology, embryology, physiology and pathophysiology are related. The etiology of the lachrymal obstruction such acute and chronic dacryocystitis, tumors and other is detailed. We describe the clinical lachrymal obstruction, defining "epiphora" and "wet eyes" Diagnosis of the condition of the lachrymal apparatus: summary of clinical history and physical examination, functional tests as probing and irrigation Fluorescein Test and Jones tests. Imaging tests as Dacryocystography, CT and others are explained. Medical and surgical treatment are carefully explained: the art of External dacryocystorhinostomy (EX-DCR), as well as the endonasal dacryocystorhinostomy (ENDCR) and the Dacryocystorhinostomy transcanalicular with diode laser ( TCDL-DCR)...
Description
Tesis inédita de la Universidad Complutense de Madrid, Facultad de Medicina, Departamento de Oftalmología y Otorrinolaringología, leída el 15-01-2016
Collections