Publication:
Uso de un circuito genético de retroalimentación positiva para el estudio de la señalización de la ruta de integridad celular de Saccharomyces cerevisiae y la identificación de nuevos antifúngicos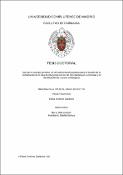 Files
Authors
Advisors (or tutors)
Editors
Publisher
Universidad Complutense de Madrid
Abstract
Las rutas de transducción de señales mediadas por proteín quinasas activadas por mitógenos (MAPKs) son esenciales para la viabilidad celular, porque permiten detectar los cambios que se producen en el entorno extracelular y generar una respuesta adaptativa adecuada para hacerlos frente. Estas rutas están ampliamente distribuidas en las células eucarióticas, y se componen de un módulo de tres proteín quinasas, la MAPKKK, la MAPKK y la MAPK, que se activan por fosforilación secuencial. En general, el estímulo es detectado por sensores que se encuentran en la superficie celular y transducen la señal a los siguientes componentes de la ruta, normalmente una GTPasa y una proteín quinasa, que es la que activa al módulo de MAPKs. Finalmente, la MAPK activa fosforila a su vez a una serie de efectores, en su mayoría factores de transcripción, que dan lugar a la respuesta adaptativa. El elevado grado de conservación de las rutas de MAPKs entre eucariotas hace de Saccharomyces cerevisiae un excelente modelo para su estudio. Esta levadura presenta cinco rutas mediadas por MAPKs, entre las que se encuentran la ruta de integridad de la pared celular o CWI (Cell Wall Integrity) y la de alta osmolaridad o ruta HOG (High Osmolarity Glycerol)...
Signalling pathways mediated by mitogen-activated protein kinases (MAPKs) are essential for cell survival due to their ability to detect changes in the extracellular environment and adaptively respond to them. MAPK pathways are widely distributed among eukaryotic cells and are composed of a three-tiered-protein kinase module, comprising a MAPKKK, a MAPKK, and a MAPK, which are activated by sequential phosphorylation. In general, the stimulus is detected by sensors on the cell surface. They transduce the signal to downstream components of the route, usually a GTPase and a protein kinase, which in turn activates the MAPK module. Lastly, the active MAPK phosphorylates its effectors, mostly transcription factors, which elicit the adaptive response. The high conservation of MAPK pathways among eukaryotes makes the budding yeast Saccharomyces cerevisiae an excellent model for their study. This microorganism presents five MAPK pathways, including the Cell Wall Integrity (CWI) pathway and the High Osmolarity Glycerol (HOG) pathway...
Description
Tesis inédita de la Universidad Complutense de Madrid, Facultad de Farmacia, Departamento de Microbiología y Parasitología, leída el 13/04/2021
Collections