Publication:
D. Leopoldo Méndez Pascual, (1870-1909). Un farmacéutico militar entre dos siglos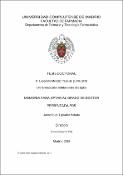 Files
Authors
Advisors (or tutors)
Editors
Publisher
Universidad Complutense de Madrid
Abstract
Leopoldo Méndez Pascual fue un farmacéutico militar español que vivió entre finales del siglo XIX y principios del siglo XX. Nacido el 26 de agosto de 1870, vivió los acontecimientos de su época, enriquecidos por su profesión farmacéutica y su ingreso por oposición en el ejército como farmacéutico militar. Fue esta carrera militar la que desencadenó su temprana muerte en África, en Acto de Servicio durante un asalto de indígenas rifeños a las posiciones españolas de Melilla, el 14 de agosto de 1909. Méndez Pascual fue un madrileño castizo, nacido en el hoy barrio de Malasaña entonces barrio Maravillas, que se pasó la totalidad de su vida estudiando primero para ser farmacéutico y después para desarrollar su profesión dentro del ambiente militar donde ingresó dentro del Cuerpo de Sanidad Militar y tras pasar por varios destinos, todos ellos relevantes dentro de la Farmacia Militar, fue destinado al Protectorado español en África. Considerado en la actualidad como un héroe, no encontramos más que apenas reseñas muy concretas sobre su vida y su muerte. El interés del autor de esta tesis por el personaje de Leopoldo Méndez Pascual surge durante una visita al Museo de Farmacia Militar emplazado entonces en la calle embajadores número 75 de Madrid y actualmente emplazado, dentro del Centro Militar de Farmacia de la Defensa, en la Base Logística de San Pedro, en Colmenar Viejo, Madrid...
Leopoldo Méndez Pascual was a Spanish pharmacist who lived between the end of the 19th century and the beginning of the 20th. Born August 26, 1870, he lived the events of his time, enriched by his pharmaceutical profession and his entry by exams into the army as a military pharmacist. It was this military career that caused his early death in the line of duty during an assault of indigenous Rifeans on the Spanish stations in Melilla, 14 of August 1909. Méndez Pascual was a Castilian from Madrid, born in the neighbourhood of Malasaña, previously known as Maravillas. He spent his entire life studying first to become a pharmacist, then developing his profession in a military environment where he entered the Military Pharmacy and was posted to the Spanish Protectorate in Africa. Considered nowadays a hero, we find very few accounts of his life and death. The interest of the author of this thesis in the personage of Leopoldo Méndez Pascaul arose during a visit to the Museum of Military Pharmacy emplaced then in Ambassadors Street, 75 in Madrid and currently located inside the Military Centre of Pharmacy of Defence in the Logistics Headquarters in Colmenar Viejo, Madrid...
Description
Tesis inédita de la Universidad Complutense de Madrid, Facultad de Farmacia, Departamento de Farmacia y Tecnología Farmacéutica, leída el 26-06-2017
Collections