Publication:
Desapariciones de menores extranjeros no acompañados (MENA) en España: una primera aproximación a sus significados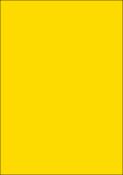 Advisors (or tutors)
Editors
Abstract
Este artículo se centra en las desapariciones de menores extranjeros no acompañados (MENA) en España, quienes, habiendo sido detectados como tales, se van de los sistemas de protección del país. La hipótesis de partida del estudio sostiene que estas desapariciones tienen que ver con las diferentes formas de maltrato institucional en los territorios, que están generando la huida del sistema de protección español y movilidad hacia otros países de Europa; especialmente a Suecia, uno de los principales destinos. El marco epistemológico de esta etnografía está fundamentado en entender la migración de menores como una forma de circulación, el carácter autónomo de esta migración, así como el maltrato institucional como expresión del biopoder o disciplinamiento de este colectivo.
This article focuses on unaccompanied foreign minors (MENA) in Spain who, after being identified as such, leave the country's protection systems. The initial hypothesis argues that such disappearances are related to various forms of institutional abuse in the regions, which cause minors to flee the Spanish protection system and move to other countries in Europe, with Sweden, in particular, a leading destination. The epistemological framework of this ethnography is based on understanding the migration of minors as a form of circulation, the autonomous nature of this migration, and institutional abuse as an expression of biopower or the disciplining of this group.
Collections