Publication:
Deberes de los administradores sociales frente a insolvencia y pérdidas cualificadas: Evolución y situación actual tras la Ley 16/2022, de 5 de septiembre, de reforma de la Ley Concursal.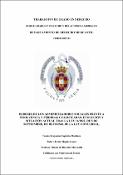 Authors
Advisors (or tutors)
Editors
Abstract
En el presente trabajo realizamos un análisis de la evolución histórica de los deberes de los administradores sociales ante las pérdidas cualificadas y la insolvencia, con especial mención al cambio producido a partir de la inminente reforma del Texto Refundido de la Ley Concursal producida por la Ley 16/2022, de 5 de septiembre. El estudio se centra particularmente en las situaciones de crisis empresarial, en donde el legislador ha venido finalmente a establecer una reforma esperada en la práctica, en aras a clarificar las actuaciones de los administradores ante la concomitancia de las pérdidas cualificadas con la situación de insolvencia -actual, inminente o probable- dentro de las negociaciones para alcanzar los Planes de Reestructuración, que vienen a consolidarse como único instrumento preconcursal en nuestro ordenamiento jurídico.
The following work analyses, from a historical perspective, the duties of the company directors in the situations of economic losses and insolvency, with special regard to the legal modifications introduced by the Law 16/2022 of 5 September, which amends the Royal Decree-Legislative 1/2020 (Insolvency Law). Our analysis is focused on situations of business economic crisis, where the lawmaker has brought a reform that was expected by many authors, particullary regarding the concomitance of economic losses (net worth crisis) and solvency crisis (insolvency proceedings) in the context of the negotiations to reach a Restructuring Plan, the new cornerstone of preventive restructuring frameworks in Spain.