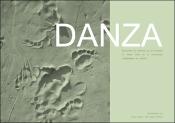 Files
Advisors (or tutors)
Editors
Publisher
Ayuntamiento de Torrelodones
Abstract
Catálogo editado con motivo de la exposición titulada "Danza", celebrada del 6 al 19 de junio de 2008, en la Sala Villaseñor de la Casa de Cultura de Torrelodones, Madrid. La muestra contó con 38 obras de 32 estudiantes de asignaturas de escultura, de la Facultad de Bellas Artes de la Universidad Complutense de Madrid. En esta exposición se podían ver tallas en madera, relieves, medallas, fotografías y piezas audiovisuales sobre el tema de la danza.
This catalogue was published due to the exhibition entitled "Danza", which took place on the 6th to the 19th of June 2008, at Sala Villaseñor, in the city council of Torrelodones, Madrid. The exhibition was equipped with 38 works of art from 32 students belonging to the subject sculpture of the Faculty of Arts at the "Complutense" University of Madrid. On the exhibition were shown woodcarvings, emboss works, medals, photography and audiovisual exhibits about dance topics.
Description
Participantes: Sara Antón Herranz, Lucía Ares Tuñón, Cibeles Bello Hill, Sara Blanco García, Maite Fortuny Balcells, Patrick Frederick, Luis Carlos García Gutiérrez, Andrea García Pórtoles, Laura Gómez Rollón, Juan Manuel Higueras Álvarez, Prisca Jourdain Van Der Smissen, Sarah Linares García, Cristina Marote Martín, Isabel Martín Martín, Teresa De Miguel Anasagasti, Nerea Del Moral Azanza, Victoria Moreno De La Fuente, Irene Ochoa Bernabé, Mercedes Pavón Huedo, Paola Peñalba Falkenthal, Yedra Mª Pérez García, María Plaza Alonso, Lourdes Presedo Suárez, Rocío Ramos Cabrero, Laura Robles Fontanillo, César Ruano Pascual, Pablo Salvador Mesón, Sara San Martín Maté, Melanie Serena, Delphine Tambourindeguy, Taro Tokuyama, Lucio Zurdo Menéndez.
Collections