Publication:
Bizancio y la herencia paleóloga en la política exterior de los reinos peninsulares (1400-1502)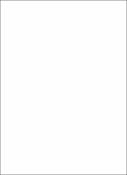 Authors
Advisors (or tutors)
Publisher
Sociedad Española de Estudios Clásicos
Abstract
Panorámica general de los contactos diplomáticos y militares de los reinos de la España medieval con Bizancio, en especial en el s. XV, y análisis de los factores políticos y geoestratégicos que determinaron las frecuentes relaciones hispano-griegas del Renacimiento.
This paper is an overview of the diplomatic and military contacts between the Spanish medieval kingdoms and Byzantium, especially during the 15th century. We also survey the political and geo-strategic factors that brought about the frequent Spanish-Greek relations during the Renaissance.
Collections