Publication:
El régimen comunitario relativo a la ley aplicable a las obligaciones extracontractuales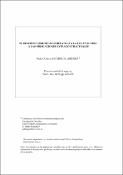 Authors
Advisors (or tutors)
Editors
Abstract
Con el llamado Reglamento Roma II se ha hecho efectiva en la Unión Europea la unificación de las reglas de conflicto en el sector de las obligaciones extracontractuales. Se trata de un avance muy significativo en el desarrollo del espacio de libertad, seguridad y justicia en la Unión Europea. El contenido del Reglamento implica una profunda transformación de la situación previa en España y en otros países de la UE en un ámbito especialmente complejo, que incluye la determinación de la ley aplicable al fundamento y alcance de la responsabilidad civil así como a la determinación de los daños. El estudio de las principales normas del Reglamento contribuye a facilitar la aplicación uniforme de sus normas. ABSTRACT The so-called Rome II Regulation establishes a unified choice of law system concerning non-contractual obligations at EU level. This development represents a significant progress in the establishment of a European Justice Area. The new Regulation implies a deep transformation of the previous situation in Spain and other EU countries in an especially complex area, including the basis and extent of liability and the existence of damage or the remedy claimed. A detailed analysis of the main provisions of the Regulation may contribute to the uniform application of its provisions.
Collections