Publication:
Adaptación de la Ley de Cooperativas del País Vasco a las Normas Internacionales de Contabilidad (apuntes para una nueva configuración del régimen del capital en las Sociedades Cooperativas)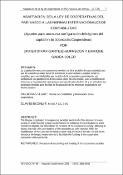 Advisors (or tutors)
Editors
Publisher
Facultad de Ciencias Económicas y Empresariales. Escuela de Estudios Cooperativos
Abstract
La Legislación vasca de cooperativas remite a la libre decisión de cada sociedad para que los estatutos puedan prever la existencia de aportaciones a capital social no exigibles, pero reembolsables por decisión de la cooperativa, permitiendo, así, contabilizar las aportaciones de los socios como recurso propio. Con la modificación de la Ley se ha pretendido únicamente adecuar el texto a la NIC 32 y no introducir las anheladas medidas para facilitar la financiación de las empresas cooperativas con fondos propios.
The Basque Legislation of cooperative societies sends to the free decision of every society in order that the bylaws could foresee the existence of contributions to share capital not eligible, but refundable for decision of the cooperative society, allowing to assess, this way, the contributions of the associates as own resource. With the modification of the Law one has tried to adapt only the text to the NIC 32 and not to introduce the longed measurements to facilitate the funding of the cooperative companies with own funds.
Citation
AIZEGA, José Mª y CELAYA ULLIBARRI, Adrián, en Glosa de la Ley 1/2000, de 29 de junio de modificación de la Ley de Cooperativas de Euskadi, Vitoria-Gasteiz, 2002. ARROYO, Ignacio, Prólogo a la Legislación sobre Cooperativas, 3ª ed., Madrid, 1992. CELAYA ULLIBARRI, Adrián, Acceso de las Cooperativas al Mercado de Capitales, Mondragón, 1995. DIVAR, Javier, "Propuesta de modificación de la Ley Vasca de Sociedades Cooperativas", Boletín de la Asociación Internacional de Derecho Cooperativo de 2001 (El Capital en las Cooperativas). GADEA Enrique, Derecho de las Cooperativas. Análisis de la Ley 4/1993, de 24 de junio, de cooperativas del País vasco, 2ªed., Bilbao, 2001. PANIAGUA ZURERA, Manuel, "La determinación y la distribución de los resultados del ejercicio económico en la sociedad cooperativa: propuestas de armonización legislativa", RDS, núm. 25, 2005. PASTOR SEMPERE, Carmen, Los recursos propios en las sociedades cooperativas, Madrid, 2002. PAZ-ARES, Cándido, "Sobre la infracapitalización de sociedades", ADC, 1983.
Collections