Publication:
Smart Stores Technology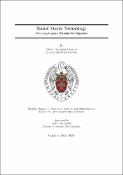 Advisors (or tutors)
Editors
Abstract
Smart stores technologies exemplify how Artificial Intelligence and Internet of Things can effectively join forces to shape the future of retailing. With an increasing number of companies proposing and implementing their own smart store concepts, such as Amazon Go or Tao Cafe, a new field is clearly emerging. Since the technologies used to build their infrastructure offer significant competitive advantages, companies are not publicly sharing their own designs. For this reason, this work presents a new smart store model named Mercury, which aims to take the edge off of the lack of public and accessible information and research documents in this field. We do not only introduce a comprehensive smart store model, but also work-through a feasible detailed implementation so that anyone can build their own system upon it.
Las tecnologías utilizadas en las tiendas inteligentes ejemplifican cómo la Inteligencia Artificial y el Internet de las Cosas pueden unir, de manera efectiva, fuerzas para transformar el futuro de la venta al por menor. Con un creciente número de empresas proponiendo e implementando sus propios conceptos de tiendas inteligentes, como Amazon Go o Tao Cafe, un nuevo campo está claramente emergiendo. Debido a que las tecnologías utilizadas para construir sus infraestructuras ofrecen una importante ventaja competitiva, las empresas no están compartiendo públicamente sus diseños. Por esta razón, este trabajo presenta un nuevo modelo de tienda inteligente llamado Mercury, que tiene como objetivo mitigar la falta de información pública y accesible en este campo. No solo introduciremos un modelo general y completo de tienda inteligente, sino que también proponemos una implementación detallada y concreta para que cualquier persona pueda construir su propia tienda inteligente siguiendo nuestro modelo.
Description
Trabajo de Fin de Grado en Doble Grado en Ingeniería Informática y Matemáticas, Facultad de Informática UCM, Departamento de Ingeniería del Software e Inteligencia Artificial, Curso 2020/2021