Publication:
La clase inversa adaptativa en histología estimula la motivación del alumnado y mejora el rendimiento académico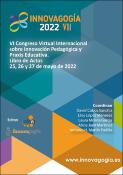 Advisors (or tutors)
Editors
Abstract
Presentamos la experiencia desarrollada en la asignatura Biología celular e histología del Grado en Odontología de la Universidad Complutense de Madrid. El propósito fue introducir cambios en la metodología docente y en la evaluación para mejorar la implicación y participación del alumnado, así como su rendimiento académico. Para ello se aplicó la clase inversa adaptativa y se ofertaron dos exámenes parciales. El primero de los parciales abarcó los primeros 14 temas del programa, 6 de biología celular explicados de forma tradicional y 8 de histología impartidos mediante clase inversa adaptativa. Los resultados fueron claramente satisfactorios. El alumnado respondió de forma positiva, participando masivamente en la preparación previa y realizando las tareas. El análisis comparado de las respuestas dadas en las dos partes del parcial ha demostrado que, en promedio, hubo un mayor número de aciertos en el bloque de histología, así como menos fallos y menos preguntas no contestadas. Así pues, esta primera experiencia ha tenido un impacto positivo directo tanto en la motivación e implicación del alumnado como en la mejora del rendimiento académico y, por tanto, se demuestra que la clase inversa adaptativa aporta beneficios incluso al aplicarla por vez primera en una parte limitada del programa.
Description
Este trabajo forma parte del Proyecto Innova de la Universidad Complutense de Madrid 2021-22 nº 89.
Citation
- Álvarez, M.P., Angulo, M.T., Bravo, M.C., Fuentes-Peñaranda, Y. y Álvarez-Méndez, A.M. (2021). Análisis del perfil del alumnado de primer curso del Grado en Odontología y de su percepción del campus virtual de Biología celular e Histología. In: J.P. García Sabater y J.C. Cano Escribá (Eds.). Lecciones aprendidas, ideas compartidas, (pp. 1367-1374). Editorial Universitat Politècnica de València. - Aristotle, S., Subramanian, S. y Jayakumar, S. (2021). Effectiveness of flipped classroom model in teaching histology for first-year MBBS students based on competency-based blended learning: An interventional study. Journal of Education and Health Promotion 10, 152. - Bergmann, J. y Sams, A. (2012). Flip your classroom: reach every student in every class every day. International Society for Technology in Education. - Beylefeld, A.A., Hugo, A.P. y Gyer, H.J. (2008). More learning and less teaching? Students' perceptions of a histology podcast. South African Journal of Higher Education 22(5), 948-956. - Campos, F., Chato-Astrain, J., Sánchez-Porras, D., García-García, O.D., Blanco-Elice, B., Durand-Herrera, D., Martín-Piedra, M.A. y Sánchez-Quevedo, M.C. (2021). Implementación de un modelo de aula invertida para el autoaprendizaje de la ingeniería tisular en el grado de Farmacia. Revista de la Fundación Educación Médica 24(3), 121-124. - Cheng, X., Ka-Ho Lee K., Chang, E.Y. y Yang, X. (2016). The "flipped classroom" approach: stimulating positive learning attitudes and improving mastery of histology among medical students. Anatomical Sciences Education 10, 317–327. - García, M., Sempere, J.M., Segovia, Y., de la Sen, M.L., Marco, F., Vázquez, B. y Martínez, P. (2013). Flipped classroom: an innovative environment for learning and teaching histology. In: L. Gómez Chova, A. López Martínez y I. Candel Torres (Eds.) ICERI2013 Proceedings (pp. 3196-3201). IATED. - Gilboy, M.B., Heinerichs, S. y Pazzaglia, G. (2014). Enhancing student engagement using the flipped classroom. Journal of Nutrition Education and Behavior 47, 109-114. - Gilliland, K.O. (2017). The flipped classroom and learning analytics in histology. Medical Science Educator 27, 9-13. - Hew, K.F y Lo, C.K. (2018). Flipped classroom improves student learning in health professions education: a meta-analysis. BMC Medical Education 18, 38. - Knight, J. y Wood, W.B. (2005) Teaching more by lecturing less. Cell Biology Education 4(4), 298-310. - Lallier, T.E. (2014). Introducing evidence-based dentistry to dental students using histology. Journal of Dental Education 78(3), 380-388. - Liu, Q., Wang, W.J., Liu, X.G. y Hong, Y. (2012). Optimizing the teaching activities and improving the quality of teaching-Exploration and practice of teaching methods of histology and embryology. Journal of Biology 29, 111-112. - McLean, M. (2018). Flipping histology in an undergraduated problem-based learning medical curriculum: a blended learning approach. Medical Science Educator 28:429-437. - Mione, S., Valcke, M. y Cornelissen, M. (2016). Remote histology learning from static versus dynamic microscopic images. Anatomical Sciences Education 9, 222-230. - Prieto Martín, A. Flipped learning: aplicar el modelo de aprendizaje inverso. (2017a). Narcea. - Prieto Martín, A., Díaz Martín, D., Lara Aguilera, I., Montserrat Sanz, J., Oliva Martín, O. y Barbarroja Escudero, J. (2017b). Aspectos críticos para aplicar con éxito el modelo flipped classroom a la enseñanza de la inmunología: resultados de 5 años de experiencias en la Universidad de Alcalá. Teaching and Learning Innovation Journal 1, 18−23. - Prieto Martín, A., Díaz Martín, D., Montserrat Sanz, J. y Barbarroja Escudero, J. (2020). La medición del impacto de las innovaciones metodológicas sobre los resultados de la docencia universitaria. Revista Investigación y Educación en Ciencias de la Salud, 5, 1. - Tune, J.D., Madhugiri, V.S. y Chand, P. (2015). Flipped classroom model improves graduate student performance in cardiovascular, respiratory, and renal physiology. Advances in Physiology Education 37, 316-320. - Whelan, A., Leddy, J.J., Mindra, S., Mathew Hughes, J.D., El-Bialy, S. y Ramnanan, C.J. (2016). Student perceptions of independent versus facilitated small group learning approaches to compressed medical anatomy education. Anatomical Sciences Education 9, 40-51.
Collections