Publication:
La trascendencia de la ciencia ficción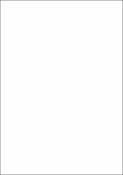 Advisors (or tutors)
Abstract
El estudio de los diversos tipos de imaginario y, por extrapolación, de géneros literarios (mito, fantasía, ciencia ficción, esoterismo, etc.), es paso obligado para comprender mejor el mito. Aquí abordaré la ciencia ficción desde el punto de vista de su «trascendencia», con objeto de comprender sus puntos de confluencia y divergencia respecto al mito. La conveniencia de analizar en paralelo la trascendencia de estas dos estructuras complejas viene refrendada por su progresiva cohabitación en la creación artística contemporánea.
The study of the imaginary typology and of literary genres (myth, fantasy, science fiction, esotericism, etc.) is a necessary step to better understand the myth. Here I will approach science fiction from the point of view of its "transcendence", in order to understand its points of convergence and divergence from myth. The convenience of analysing in parallel the significance of these two complex structures is endorsed by their progressive cohabitation in contemporary artistic creation.
Collections