Publication:
La responsabilidad civil en el marco de los seguros de asistencia sanitaria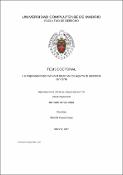 Files
Authors
Advisors (or tutors)
Editors
Publisher
Universidad Complutense de Madrid
Abstract
Este trabajo aborda la problemática compleja que se esconde detrás de los seguros de asistencia sanitaria, analizando y calificando las diversas relaciones jurídicas que lo componen a fin de encontrar una explicación de conjunto y coherente del fenómeno, en el marco de la coligación contractual. El enfoque es eminentemente práctico, y aporta una visión alternativa al letrado que tiene ante sí, el difícil reto de articular en demanda la pretensión resarcitoria del cliente que ha sufrido un daño a las resultas de la acción u omisión de un facultativo del cuadro médico de la compañía. Para ese fin se analizan temas tales como el problema de la asegurabilidad de la prestación sanitaria, la naturaleza jurídica de la responsabilidad de la compañía, el esquema de provisión de servicios a través del seguro, la naturaleza jurídica de la responsabilidad del facultativo o centro médico incluido en los cuadros médicos de las aseguradoras, las vías de acción del perjudicado o la legitimación pasiva de los diversos intervinientes en el proceso asistencial, además de la responsabilidad exigible a la compañía de seguros de asistencia sanitaria por productos defectuosos.
This work studies the complex problem that lurks behind the healthcare insurance, analyzing and describing the different legal relationships part of it to find a comprehensive and coherent explanation of the phenomenon, inside contractual colligation. The approach is very practical, and provides to the lawyer an alternative vision about it, the difficult challenge of articulating in demand for damages claims of the customer who has suffered damage as a result of the act or omission from medical staff of health insurance companies. To reach the target we analize issues such as the problem of the insurability of health services provision by health insurance companies, the legal nature of the liability of the company, the scheme of providing insurance services, the legal nature of the responsibility of the physician included in the offer of health insurance companies, the courses of action of the damaged by medical act and the liability for defective products.
Description
Tesis inédita de la Universidad Complutense de Madrid, Facultad de Derecho, leída el 11-12-2015
Collections