Publication:
L'intertextualité sonore et discursive dans le rap français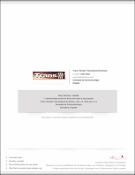 Authors
Advisors (or tutors)
Editors
Publisher
SIBE (Sociedad de Etnomusicología)
Abstract
La compréhension des enjeux esthétiques, culturels et idéologiques des musiques amplifiées passe par la prise en compte des réseaux signifiants s'établissant entre les chansons, les genres musicaux et les instances diverses de la culture contemporaine : ils conforment l'intertextualité des musiques populaires. Ceci est particulièrement vrai dans le cas du hip hop, une musique hautement intertextuelle sur le plan musical/sonore et sur le plan linguistique/discursif. Cet article se propose notamment d'explorer ces réseaux dans le rap français ; pour ce faire, on présentera premièrement la notion d'intertextualité en musique comme cadre théorique du travail ; deuxièmement, on décrira le sampling comme l'ethos de l'intertextualité sonore du rap et, troisièmement, on parcourra les mécanismes de l'intertextualité discursive.
This article aims to explore sonic and discursive intertextuality in hip hop, focusing on French old school. First, it will present the concept of intertextuality in music as theoretical frame. Second, it will describe sampling as the ethos of the sonic intertextuality in rap music. And third, it will analyse the mechanisms of discursive intertextuality. Indeed, in order to understand popular music and especially hip hop, we need to take into account the intertextual networks established amongst rap songs as long as their relations with the realm of popular music and other instances of contemporary culture.
Collections