Publication:
Nuevos actores e innovaciones sociales para el desarrollo rural: El caso de las zonas periurbanas de Madrid y Guadalajara (España)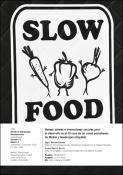 Files
Advisors (or tutors)
Editors
Publisher
Asociación de Antropólogos Iberoamericanos en Red (AIBR)
Abstract
En los últimos años, en el espacio periurbano próximo a las ciudades de Madrid y Guadalajara (España), han surgido y tomado forma nuevas formas de comercialización a través de cadenas cortas de suministro de alimentos (Short Food Supply Chains, SFSC). Entre otros elementos, estos modelos económicos buscan conscientemente la reconstrucción de la relación entre productores de alimentos y sus consumidores, permitiendo a los agentes económicos tradicionales actuar junto con los agentes sociales. Además de la dimensión productiva y de consumo, este tipo de cadenas incluyen otras muchas dimensiones, como la articulación territorial y el surgimiento de nuevos vínculos sociales basados en la confianza. El presente trabajo tiene como objetivo destacar las estrategias de los intermediarios y la agencia de los actores de SFSC, analizando las dinámicas sociales y económicas que generan y su papel en la construcción de estas nuevas conexiones del consumidor con los espacios rurales.
In the last years, new forms of commercialisation through short supply chains have been emerging and taking shape. In these new forms, the traditional economic agents act together with social agents. New citizenship is arising and begins to organise itself, carrying us to an interest in its forms of action, and on the nature of its propositions. One aspect of these renewed actions consists in the reconstruction of connection throughout food producers participating in "Short Food Supply Chains" (SFSCs). That implies multiple dimensions, such as those linked with productive activities, territorial articulation, and with the emergence of new social links based on trust. The present paper aims to highlight the intermediaries' strategies and the agency of SFSCs actors, analysing the social and economic dynamics they generate, and their role in the construction of consumer's new connections with the rural spaces.
Collections