Publication:
Premisas en torno al procedimiento arbitral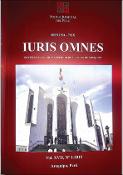 Advisors (or tutors)
Editors
Abstract
El procedimiento arbitral se caracteriza por su autonomía respecto del proceso jurisdiccional, por su flexibilidad y por prestar una especial atención a que las partes sean tratadas con igualdad. Las instituciones arbitrales cuentan con reglas y procedimientos preestablecidos y perfeccionados por la experiencia que deben respetar, sin embargo, una serie de principios fundamentales de carácter procesal: igualdad, buena fe y confidencialidad. La voluntad de las partes permite la adopción de un procedimiento para el caso concreto conforme a sus necesidades y expectativas, favoreciendo las rela-ciones de mutua confianza y previniendo comportamientos estratégicos obstaculizado-res.
The arbitration process is characterized by its autonomy from legal proceedings, for its flexibility and pay special attention to the parties are treated equally. Arbitral institutions have rules and pre-established and perfected by the experience that they must respect procedures, however, a number of fundamental principles of procedural equality, good faith and confidentiality. The will of the parties allows the adoption of a procedure for the case according to their needs and expectations, promoting relations of mutual trust and preventing hindering strategic behavior.
Collections