Publication:
Una nota sobre las topologías To y Tw en H(U)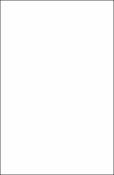 Authors
Advisors (or tutors)
Editors
Abstract
Sean, U un abierto equilibrado de un espacio localmente convexo complejo E, H(U) el espacio vectorial de las funciones holomorfas en U y to y tw las topologías compacto-abierta y portada de Nachbin respectivamente en H(U). Se prueba en esta nota que si E es de Fréchet-Montel, entonces to = tw en H(U) si to y tw coinciden en todos los espacios de polinomios homogéneos continuos en E. Además se relaciona el problema de conocer si to=tw en esos espacios con un clásico problema de Grothendieck relativo al e-producto de dos espacios de tipo DFM.
Citation
ANSEMIL, J. M. , PONTE,S. , Topologies Associated with the Compact Open Topology on H(U).Proc.Royal Irish AC. 82 A, 1 (1982). 121-128. DINEEN,S., Complex Analysis in Locally Convex Spaces. North Holland Math. Studies, 57, 1981. GROTHENDIECK, A., Sur les espaces(F)et(DF).Suma Brasilienses Mathematicae,1954. GROTHENDIECK, A., Produits Tensoriels Topologiques et espaces Nucléaires. Mem . A. M. S., 16, 140 (1955). HOLLSTEIN, R., (DCF)-Räume und lokalconvexe Tensorprodukte. Arch. Math. vol XXIX (1977), 524-531 . HORWATH, J., Topological Vector Spaces and Distributions. Addison Wesley Pub. Co. ,1966. KOTHE,G.,Topoloqical Vector Spaces II,Springer Ver1ag,1979 . MEISE, R. , A remark on the Ported and Compact- Open Topology for Spaees oí Holomorphic Functions on Nuclear Frtéchet Spaces.Proc.Royal Irish. A.c.,81 A, 2 1981),217-223 MUJICA, J., A Banach-Dieudonné Theorem for Germs of Holomorphic Functions. J. of Funct. Analysis,57,1(1984),3l-48. NACHBIN.,L., Topo1ogy on Spaces of Holomorphic Mappings.Erg. der Math . Springer-Verlag, 47, 1969 .
Collections