Publication:
Fracaso ritual. Una ventana al cambio en la cultura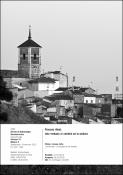 Files
Authors
Advisors (or tutors)
Editors
Publisher
Asociación de Antropólogos Iberoamericanos en Red
Abstract
La antropología ha atendido más a la eficacia ritual que a aquellos ritos cuyo efecto no es el esperado o su resultado no es bienvenido; sin embargo, «el fracaso ritual» (Geertz, 1957) ocurre todo el tiempo y es un buen indicador del cambio cultural, tanto en cuanto al cambio de valores como a los mecanismos concretos de las innovaciones religiosas (Hüsken, 2007; Koutrafouri y Sanders, 2013). Este enfoque resulta clarificador en alguna casuística en la que los casos fallidos son la norma, en vez de la excepción, como es el caso de las apariciones marianas (Christian, 2009). El objetivo de este artículo es proponer y explorar el fracaso ritual como problemática de investigación y como estrategia teórico-metodológica para dar cuenta del cambio social y cultural, sugiriendo un modelo de análisis posible para futuras investigaciones. Para ello, se empieza describiendo el caso de José, un joven visionario que quiso reformar el culto público en su pueblo a partir de la recepción de un mensaje de la Virgen María. A continuación, se exploran cuestiones de alcance más amplio que atañen al valor heurístico de los episodios fallidos, a la tensión entre creatividad y poder en la innovación religiosa, y a las posibilidades de la pragmática austiniana (Austin, 1978) en la sistematización analítica de los casos fallidos.
Anthropology has paid more attention to ritual efficacy than to rituals whose effects are not as expected or whose results are not welcome, however, "ritual failure" (Geertz, 1957) occurs all the time and is a good indicator of cultural change, both in terms of changing values and the concrete mechanisms of religious innovations (Hüsken, 2007; Koutrafouri and Sanders, 2013). This approach is clarifying when failed cases are the norm rather than the exception, as is the case with Marian apparitions (Christian, 2009). The aim of this article is to propose and explore ritual failure as a research problem and as a theoretical-methodological strategy to account for social and cultural change, suggesting a possible model of analysis for future research. To this end, we begin by describing the case of José, a young visionary who wanted to reform the public worship in his village after receiving a message from the Virgin Mary. Then we will explore issues of broader scope about the heuristic value of failed episodes, the tension between creativity and power in religious innovation, and the possibilities of Austinian pragmatics (Austin, 1978) in the analytical systematization of failed cases.
Collections