Publication:
Nuevas políticas del amor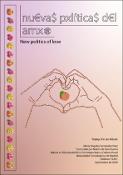 Authors
Advisors (or tutors)
Editors
Abstract
¿Qué es el amor? Las formas que adopta son tantas que en ocasiones referirse al amor puede resultar confuso. Relaciones interpersonales y corazones usados como objeto de marketing se conectan en el símbolo amoroso por excelencia. Cuando el corazón se amplifica gracias a las redes sociales y el amor se democratiza por medio de los cuerpos, resulta necesario replantearse aquella frase que en una canción de trap decía "cuando me dices que me quieres, ¿qué me quieres decir?". Insertos en las dinámicas posfordistas de producción, los amantes hacen de su precariedad un branding que los identifica como usuarios comercializables, como emprendedores que deben expandir su empresa familiar a través de la filiación que asegura el sistema monógamo. Nuevas políticas del amor se cruzan en nuestro camino para advertir nuevos consumos y modelos de marketing.
What is love? The forms it takes are so many that sometimes referring to love can be confusing. Interpersonal relationships and hearts used as marketing objects are connected in the supreme love symbol. When the heart is amplified thanks to social networks and love is democratized by means of bodies, it is necessary to rethink that phrase in a trap song that said "when you tell me that you love me, what do you mean?". Inserted in the postfordist dynamics of production, lovers make of their precariousness a branding that identifies them as marketable users, as entrepreneurs who must expand their family business through the filiation that the monogamous system ensures. New politics of love cross our path to warn us of new consumption and marketing models.