Publication:
La montaña blanca. La minoría carlista en las Cortes de la Revolución (1868-1871)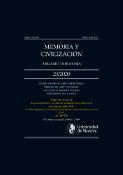 Authors
Advisors (or tutors)
Editors
Abstract
Este trabajo pretende mostrar la composición y actuación de la minoría parlamentaria carlista durante las Cortes constituyentes de 1869 a 1871. La labor de la llamada «montaña blanca» fue la expresión del proyecto del nuevo carlismo, empeñado en vincular su causa política con la defensa del catolicismo frente a la revolución, como el elemento más común y movilizador de los españoles de la época. En consecuencia, esta minoría se sumó a toda iniciativa para censurar al Gobierno y a la Regencia, presentó enmiendas y propuestas para sostener la unidad católica y los intereses de la Iglesia, y realizó discursos propagandísticos. Además, llevó a cabo con eficacia el obstruccionismo parlamentario técnico, en colaboración con la minoría republicana, para impedir y ralentizar la labor legislativa de la mayoría.
This work aims to show the composition and performance of the Carlist parliamentary minority during the constituent Cortes from 1869 to 1871. The work of the so-called «white mountain» was the expression of the new Carlism project, determined to link its political cause with the defense of the Catholicism against the revolution as the most common and mobilizing element of the Spaniards of the time. Consequently, this minority joined every initiative to censor the Government and the Regency, presented amendments and proposals to support the Catholic unity and interests of the Church, and made propaganda speeches. In addition, he effectively carried out technical parliamentary obstructionism, in collaboration with the Republican minority, to prevent and slow down the legislative work of the majority.
Collections