Publication:
Mariano Fortuny. La casa y la tela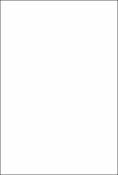 Authors
Advisors (or tutors)
Editors
Abstract
En el texto se sitúa el vestido Delphos de Mariano Fortuny y Madrazo en relación con diversos aspectos de la cultura textil del siglo XIX. La tela está presente en sus escenarios biográficos, desde las tiendas árabes a las que tan aficionado fue su padre, Mariano Fortuny Marsal, hasta la colección de su madre, Cecilia de Madrazo, así como en la ciudad de Venecia en la que vivió. Se propone el estudio de la relación entre la casa y la tela a través de los cuadros orientalistas decimonónicos y de los escritos de Gottlieb Semper y Adolf Loos. La posibilidad de entender el vestido como funda y habitáculo esencial abre una serie de reflexiones sobre el Delphos como vestido que existe en función del cuerpo, sobre el pliegue y la piel, sobre la pasión por tocar telas; todo en el contexto de la época que Walter Benjamin describió como "edad de las colgaduras".
In this text, Mariano Fortuny y Madrazo's Delphos gown is considered alongside various different aspects of 19th century textile culture. Fabric is present in his biographical scenes, from the Arabian tents so adored by his father, Mariano Fortuny Marsal, to the collection belonging to his mother, Cecilia de Madrazo, as well as the fabric in the city of Venice, where he resided. This text proposes a closer examination of the link between house and fabric, by means of 19th century Orientalist paintings, and writings by Gottlieb Semper and Adolf Loos. The potential understanding of clothes as covering and as living space opens up a series of reflections on the Delphos gown as a dress which only exists according to the body itself, on its folds and the skin, on the passion for touching and feeling textiles; all in the context of an era which Walter Benjamin described as "the age of drapes".
Collections