Publication:
Estado actual del tratamiento en fisioterapia del niño con dolor crónico desde un enfoque biopsicosocial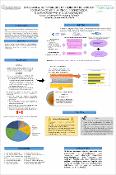 Advisors (or tutors)
Editors
Abstract
OBJETIVOS: Este trabajo tiene como objetivo analizar estado actual del tratamiento en fisioterapia en el abordaje del dolor crónico en pediatría desde un enfoque biopsicosocial dentro de un modelo de intervención multidisciplinar. MÉTODOS: Se realizó una búsqueda en Pubmed, de trabajos publicados en los últimos 10 años. Se analizó el estado actual de los programas de tratamiento fisioterápico desde un enfoque biopsicosocial incluidos en modelos de intervención multidisciplinar. RESULTADOS: El dolor crónico pediátrico resulta relativamente frecuente, en relación con factores biológicos, emocionales y congnitivo-condutuales. Debido a su alta complejidad, su abordaje debe ser integral y el enfoque multidisciplinario es el que ha demostrado mejores resultados. Aunque el tratamiento del dolor ha mejorado en los últimos años, pues se han reforzado los sistemas de prevención y control del dolor agudo, los expertos apuntan que queda mucho camino por recorrer y en España, ya que no dispone de programas multidisciplinares para los niños con dolor. Aunque la fisioterapia es una opción terapéutica ampliamente recomendada, en España su implementación en los programas de tratamiento del dolor crónico infantil es aún minoritaria. CONCLUSIONES: El dolor crónico infantil presenta una prevalencia y complejidad que requieren un abordaje específico multidisciplinar. Los equipos que incluyen fisioterapia han demostrado mejores resultados, pero en España aún no es un modelo con una implantación suficiente, por lo que es necesario avanzar en este ámbito.
Citation
1. von Baeyer CL. Interpreting the high prevalence of pediatric chronic pain revealed in community surveys. Pai. 2011;152(12):2683–4. 2. King S, Chambers CT, Huguet A, MacNevin RC, McGrath PJ, Parker L, et al. The epidemiology of chronic pain in children and adolescents revisited: A systematic review. Pain. 2011 ;152(12):2729–38. 3. McGrath, Patrick J.Stevens B. Walker SZ. Oxford Textbook of Paediatric Pain. First. McGrath PJ, Stevens BJ, Walker SM, Zempsky WT, editors. London: Oxford University Press; 2013. 704 p. 4. Chalkiadis GA. Management of chronic pain in children. Med J Aust. 2001;175(9):476–9. 5. Eccleston C, Malleson PN, Clinch J, Connell H, Sourbut C. Chronic pain in adolescents: evaluation of a programme of interdisciplinary cognitive behaviour therapy. Arch Dis Child. 2003; 88(10):881–5. 6. Hechler T, Ruhe A-K, Schmidt P, Hirsch J, Wager J, Dobe M, et al. Inpatient- based intensive interdisciplinary pain treatment for highly impaired children with severe chronic pain: randomized controlled trial of efficacy and economic effects. Pain. 2014;155(1):118–28. 7. Kashikar-Zuck S. Treatment of children with unexplained chronic pain. Lancet (London, England). 2006;367(9508):380–2. 8. Hechler T, Kanstrup M, Holley AL, Simons LE, Wicksell R, Hirschfeld G, et al. Systematic Review on Intensive Interdisciplinary Pain Treatment of Children With Chronic Pain. Pediatrics. 2015;136(1):115–27. 9. Miró J, Castarlenas E, de la Vega R, Roy R, Solé E, Tomé-Pires C, et al. Psychological Neuromodulatory Treatments for Young People with Chronic Pain. Child (Basel, Switzerland). 2016;3(4):41. 10. Pain Treatment Services - IASP. 2009. 11. Miró J, McGrath PJ, Finley GA, Walco GA. Pediatric chronic pain programs: current and ideal practice. Pain reports. 2017;2(5):613. 12. Peng P, Stinson JN, Choiniere M, Dion D, Intrater H, LeFort S, et al. Dedicated multidisciplinary pain management centres for children in Canada: The current status. Can J Anesth. 2007;54(12):985–91. 13. Coakley R, Wihak T. Evidence-Based Psychological Interventions for the Management of Pediatric Chronic Pain: New Directions in Research and Clinical Practice. Child (Basel, Switzerland). 2017;4(2):9. 14. Russell P, von Ungern-Sternberg BS, Schug SA. Perioperative analgesia in pediatric surgery. Curr Opin Anaesthesiol. 2013;26(4):420–7. 15. Schechter NL Finley GA Bright NS Laycock M Forgeron P. ChildKind: a global initiative to reduce pain in children | Harvard Catalyst Profiles | Harvard Catalyst. Pediatr Pain Lett. 2010 ;12(3):26-3.