Publication:
Arbitraje y Jurisdicción: una interacción necesaria para la realización de la justicia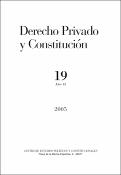 Advisors (or tutors)
Editors
Abstract
The functions assigned to arbitrators do not intend to replace national courts. The laws of the different states grant significant freedom as regards the shaping of the arbitral procedure and the applicable law, but arbitration must always respect rules which guarantee that the parties are protected and that some basic principles are safeguarded. Those principles include: non-discrimination, independence and impartiality, due process, reasonable time, public hearing and confidentiality. Arbitration does undermine neither jurisdictional unity nor the exclusive position of the national courts, because the role of the arbitrator depends on a previous agreement by the parties, applies only to specific cases and a municipal court must intervene to grant the enforcement of an arbitral award. The binding nature of the award comes from the content of the national laws on arbitration, the international conventions and the agreement of the parties to submit the dispute to arbitration which is a basic requirement for arbitration to take place. However, the existence of an arbitral agreement between the parties does not impose an obligation on national courts to abstain in any case, because national courts play an essential role as regards the support, supervision, challenge and enforcement of arbitral proceedings. La labor de los árbitros no pretende suplantar el ámbito de actuación de de la justicia estatal. El Estado confiere un amplio margen de libertad para el funcionamiento del arbitraje, pero impone unas exigencias que aseguren unas mínimas garantías a los particulares que eligen esta vía en el sentido de que están amparados por los principios de igualdad, audiencia y contradicción y que las actuaciones arbitrales están sometidas a una estricta confidencialidad. El arbitraje no vulnera los postulados de unidad jurisdiccional y del monopolio estatal de la jurisdicción pues el árbitro no posee una posición jerárquica por encima de las partes, su función es ocasional, su poder decisorio se mueve únicamente en los términos fijados por el compromiso y, además, los laudos precisan para su ejecución el concurso de la potestad jurisdiccional. La fuerza del laudo no deriva de una delegación estatal, sino que se trata de una facultad que proviene directamente de la ley y que emana directamente de la autonomía de la voluntad de las partes, que constituye la esencia y el fundamento de la institución arbitral, por cuanto que el arbitraje conlleva la exclusión de la vía judicial. Sin embargo, la mera existencia del convenio arbitral no elimina por completo el deber de abstención de los órganos jurisdiccionales del Estado.
Collections