Publication:
El impacto del aprendizaje universitario colaborativo en el rendimiento académico del estudiante: Una wiki para la Ciencia Política y de la Administración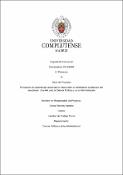 Advisors (or tutors)
Editors
Abstract
Este proyecto es la continuación de otro financiado desde la convocatoria de 2015. Se trata de seguir elaborando una Wiki donde los alumnos tiene que aprender a trabajar colaborativa y autónomamente, además de medir su rendimiento.
This project is the continuation of another project funded since the 2015 call. It is intended to follow developing a Wiki where students have to learn to work collaboratively and autonomously, in addition to measuring their performance.