Publication:
Creación de una red de centros docentes para la aplicación, evaluación y difusión de un método innovador cognitivo-constructivista de iniciación al aprendizaje de lenguas con aplicación al latín y alemán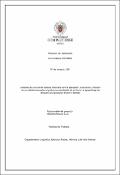 Authors
Vicente Espinosa, José Miguel
Ardoiz Galaz, Alfonso Carlos
Carrera Huertas, María Elena
Ferreiro Yanes, María Dolores
Advisors (or tutors)
Editors
Abstract
El proyecto tiene como objetivo crear y poner en funcionamiento una red de centros docentes que apliquen y valoren el uso de una metodología innovadora de corte cognitivo-constructivista para el aprendizaje de lenguas declinables, así como difundir los resultados y la metodología en los foros académicos y educativos apropiados. La metodología ha sido probada con resultados satisfactorios en prototipos enfocados a un formato presencial y semipresencial para el aprendizaje del latín y del alemán. Se utiliza como herramienta didáctica un espacio virtual autoformativo -que incluye un diccionario didáctico digital innovador- diseñado para cada una de las lenguas estudiadas (alemán y latín), un espacio virtual que necesita ser evaluado respecto a su eficacia didáctica para su posterior difusión.
Description
El objetivo general del proyecto es crear una red de instituciones docentes que evalúen, implanten y difundan el uso de una nueva metodología de aprendizaje de lenguas. Es continuación de los PIE 245:2019, 164:2018, 269:2017 y 193:2016
Citation
Ágel, V. - K. Fischer, K. (2015), "Dependency Grammar and Valency Theory", en Heine, B - Narrog, H. (eds.), The Oxford Handbook of Linguistic Analysis, Oxford.: Oxford University Press. Dik, S.C. (1978), Functional Grammar, North-Holland Linguistic Series, 37, Amsterdam: North-Holland Publishing Company. Gecleler, H. (1971), Strukturelle Semantik und Wortfeldtheorie, München: Fink. Fillmore, Ch. (1968), "The Case for Case", en Bach, E. - Robert, T. (eds.), Universals in Linguistic Theory, New York: Holt, Rinehart and Winston. Lyons, J. (1977), Semantics, Cambridge: Cambridge University Press. Tesnière, L. (1959), Éléments de syntaxe structural, Paris: Librairie C.