Publication:
El formato vídeo como herramienta docente y estrategia para el aprendizaje activo de la genética: el análisis de su idoneidad como un paso indispensable para su posible implementación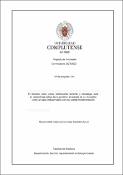 Advisors (or tutors)
Editors
Abstract
En el presente proyecto hemos preparado material docente y propuesto una actividad para los alumnos, ambos en formato vídeo. Tras ello, a través de una encuesta a los estudiantes participantes, hemos analizado su idoneidad como estrategias para el aprendizaje de la Genética en Medicina, identificando sus puntos fuertes y débiles.
In this project we have prepared didactic material and proposed an activity for the students, both in video. Subsequently, through a survey of the participating students, we have analyzed their suitability as strategies for learning Medical Genetics, identifying their strengths and weaknesses.